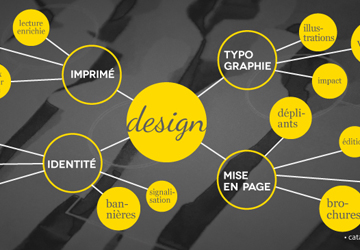 Want to launch a communication campaign? Want to create a logo?
A team of experts is at your disposal to bring you the best quality for your brand:
- Creation of visual identity or logotype
- Creation of mascots and illustrations
- Design of sales media (packaging creation, advertising stands, POS advertising, X support)
- Design of paper supports (creation of brochures, business cards, catalogs, brochures, press announcement)
- Realization of videos (generic, advertising spots, corporate videos, trailers, teasers, special effects)
- Photography
- Webdesign, graphic design
- Multimedia application design (e-card, CD-ROM)
For more information, you can consult our portfolio or contact us via our contact form or by phone: +216 98 592 652.